⭐️ FALL SALE ⭐️
EXTRA 15% OFF w/code 'FALL15'
SHIPS SAME-DAY | FREE RETURNS | LIFETIME WARRANTY
GET A FREE COTTON CANDY JADE VITALITY BRACELET
WITH ORDERS OVER $100 USD ( $78 USD VALUE)
EXPRESS SHIPPING TO JAPAN AVAILABLE AT CHECKOUT
⭐️ FALL SALE ⭐️
EXTRA 15% OFF w/code 'FALL15'
SHIPS SAME-DAY | FREE RETURNS
LIFETIME WARRANTY
GET A FREE
COTTON CANDY JADE VITALITY BRACELET
WITH ORDERS OVER $100 USD ( $78 USD VALUE)
EXPRESS SHIPPING TO JAPAN AVAILABLE AT CHECKOUT
NOGU X KIDS AROUND THE WORLD

HELP END WORLD HUNGER GIVEAWAY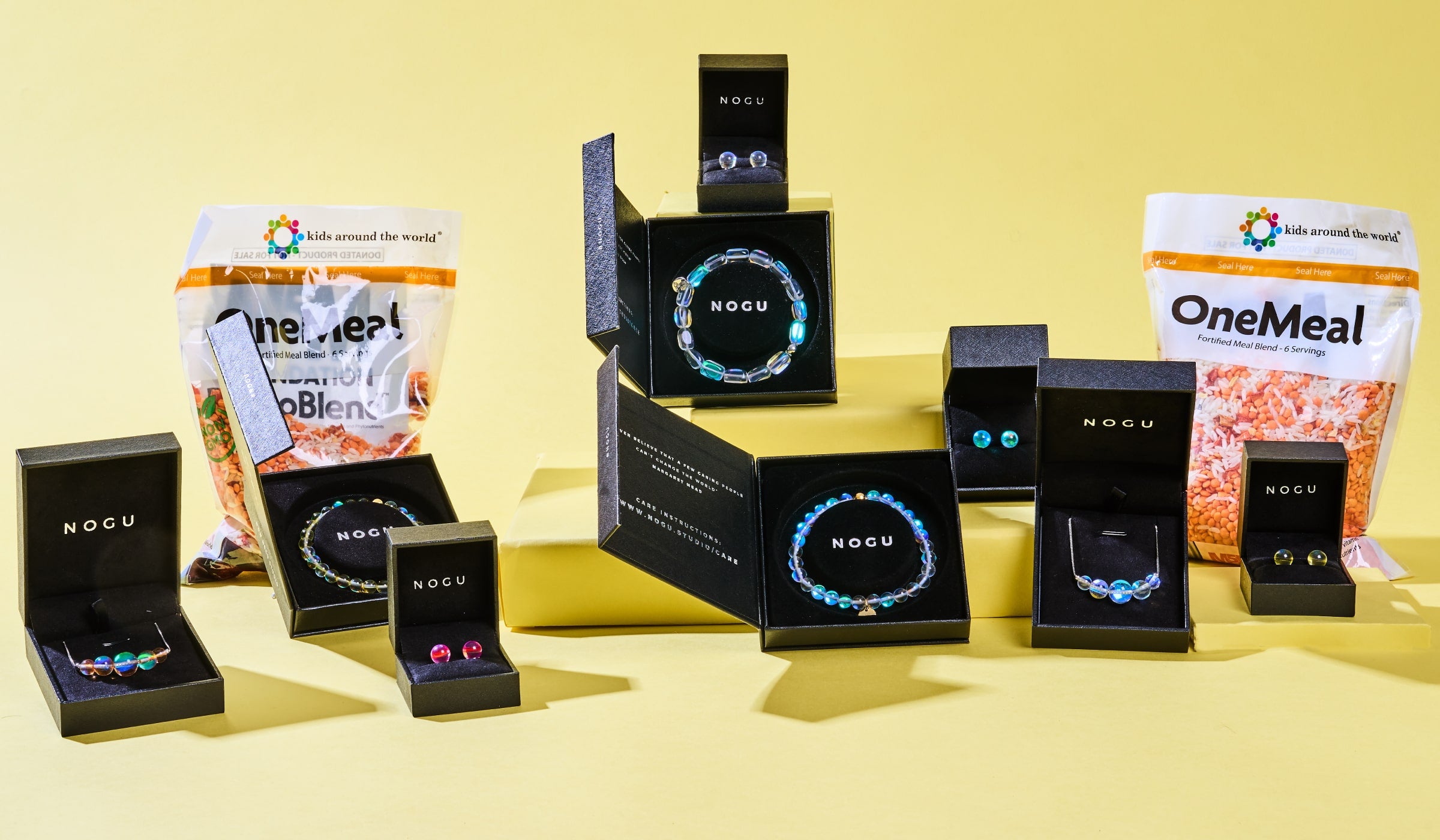 Win A $500 Value Prize Pack FROM NOGU & KATW

NOGU & Kids Around The World believe that everybody deserves to eat which is why we are thrilled to be launching our Help End World Hunger Giveaway! In honor of World Hunger Day we are giving away a prize pack valued at $500 to help raise awareness. The prize pack includes a selection of NOGU Galaxy Glass™ Pieces, KATW Swag & a Visa gift card.

NOGU has been a proud partner with KATW for just over 1 year and with your help we have already donated nearly 70,000 meals! For every Galaxy Glass™ Product Sold 4 meals are donated to children in need through the OneMeal program.

With the OneMeal program Kids Around the World ensures that tens of thousands of impoverished kids have a warm, nutritious meal EACH DAY In total KATW has provided 37.4+ Million Meals.

Enter for your chance to win our Help End World Hunger Giveaway below!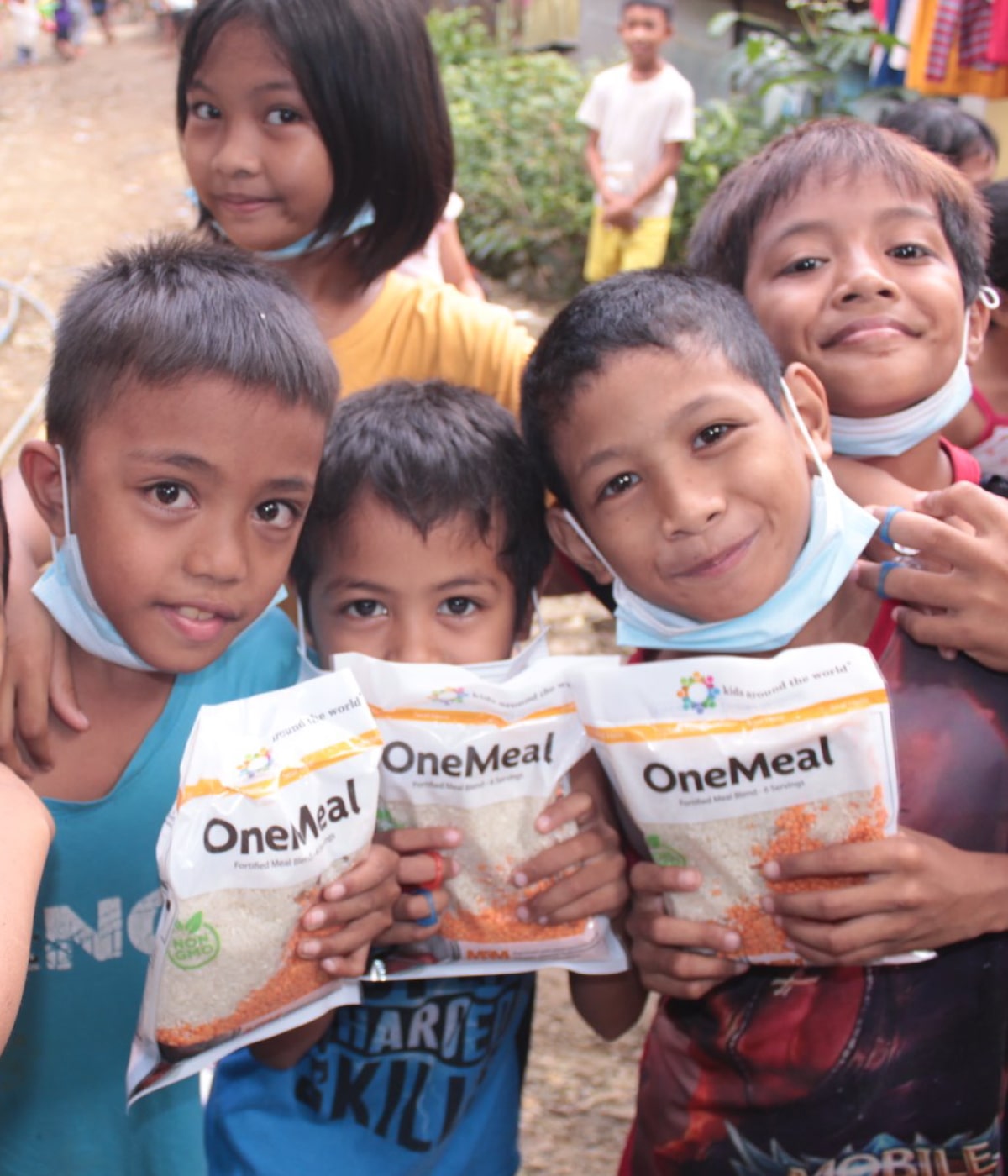 ABOUT KIDS AROUND THE WORLD
Since 1994 Kids Around the World has done big things with the help of partners, volunteers, and supporters.

920+ Playgrounds Built
37.4+ Million Meals Shipped
27+ Thousand Kid's Leaders Trained
85.3+ Million Children Impacted
NOGU x KATW
To Date, NOGU customers have provided nearly 70,000 meals to kids in need! Thanks to dedicated shoppers who purchased with a purpose, children around the world are supported with nutritious meals.

Countries Impacted include the Philippines, Uganda, Peru, South Africa & Haiti.
FEEDING THE FUTURE
Through the OneMeal program the goal is to reduce the number of children who go hungry around the world.

Currently 1 in 7 kids in the world suffers from the effects of food insecurity, living in a chronic state of malnutrition. Through our OneMeal program, KATW ensures that tens of thousands of impoverished kids have a warm, nutritious meal EACH DAY.
SEE THE IMPACT & MEET HOPE
"We will call her Hope. She is a precious young girl who was born with severe medical issues. She was orphaned at a young age, but Hope's grandmother took her in. Her grandma shared she is doing all she can to care for Hope; however, her health is not good. Recently, they began receiving KATW's life-saving OneMeal. Grandma shared prior to receiving OneMeal, getting Hope to eat was extremely difficult. But OneMeal changed this! Hope loves OneMeal. She finishes her whole meal and even asks for more!"