⭐️ FALL SALE ⭐️
EXTRA 15% OFF w/code 'FALL15'
SHIPS SAME-DAY | FREE RETURNS | LIFETIME WARRANTY
GET A FREE PURPLE CHESHIRE GLASS CHARMBALLA BRACELET
WITH ORDERS OVER $100 USD ( $58 USD VALUE)
EXPRESS SHIPPING TO JAPAN AVAILABLE AT CHECKOUT
⭐️ FALL SALE ⭐️
EXTRA 15% OFF w/code 'FALL15'
SHIPS SAME-DAY | FREE RETURNS
LIFETIME WARRANTY
GET A FREE
PURPLE CHESHIRE GLASS CHARMBALLA BRACELET
WITH ORDERS OVER $100 USD ( $58 USD VALUE)
EXPRESS SHIPPING TO JAPAN AVAILABLE AT CHECKOUT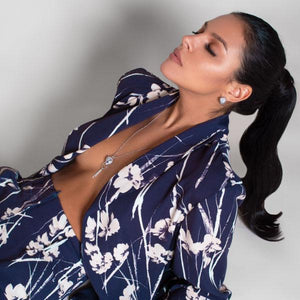 PANTHERA BY NOGU X KEYSI SAYAGO
POWER | SENSUALITY | STRENGTH
In honor of International Women's Day we are thrilled to be launching our collaboration with Keysi Sayago.  Panthera by NOGU x KEYSI SAYAGO. 
"That's how Panthera makes me feel! Strong, sensual and with the confidence that I will do what I want. Show your Power." - Keysi Sayago
5% of sales from the Panthera Collection will be donated to the Engagement Foundation Group in support of Venezuela, Keysi's home country. Learn more at www.engagementfound.org.